---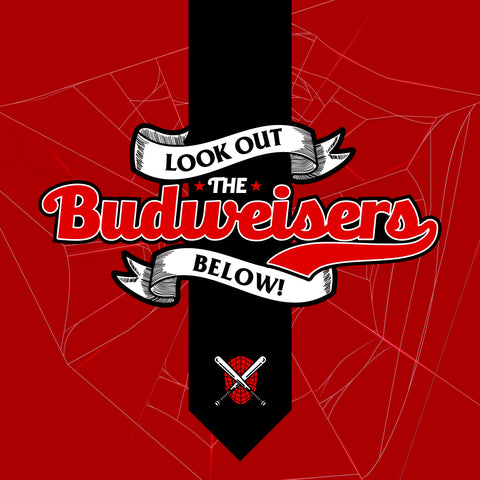 Budweisers, The - Look Out Below LP
Monster Zero Records
---
Two years after their already out-of-print first LP, The Budweisers are back with a new album on their usual labels, Family Spree Recordings and Monster Zero Records.

An album that takes us back to the 90's, from where perhaps we shouldn't have left, that gets even closer to some RAMONES too hard to die, that gives off a Look Out sound, but in which it is also appreciated, as it could not be to be otherwise, that they are in love with the 60's Girls Groups and Jackson Browne or Rick Springfield.

"Punk" on some occasions, more "Power" on others, but always with the melody complement "Pop" without which none of this would make sense. Or at least that's how they understand it.

Recorded at the Mohwa studios in Oviedo under the command of the almighty Angel Kaplan (The Cynics, Bubblegum, Feedbacks,...) and superbly mixed and mastered by Coky Ordoñez (Shock Treatment, Depressing Claim,...) at the Rockaway Studios in Castellón, the The album contains 13 short, direct songs, without too much paraphernalia or presumption, but enormously addictive, which will make you enjoy like when we were teenagers.

An album that sounds fresh, although it could have been recorded 30 years ago. In a part of our brain, everything remains the same. And may it continue for a long time.
---
More from this collection