---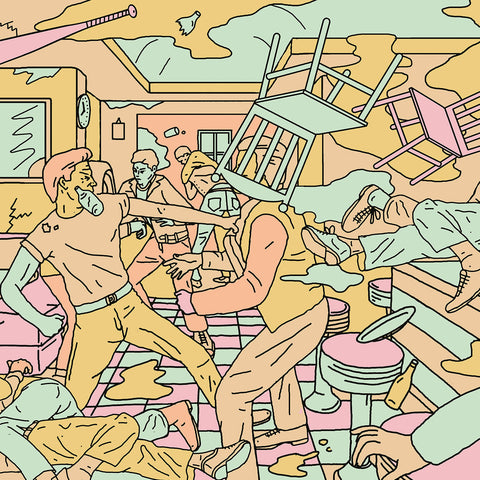 Eaten By Snakes - S/T 12"single LP
Shield Recordings
---
Stoked to announce this one! After the demise of Modern Saints, David and Daniel found themselves a new bandmember, a keyboard, and started a new project called EATEN BY SNAKES. 
The 4 songs they recorded are now released on a limited (300 copies) black vinyl 12 inch with printed B-side. 
The cover art, done by Shawn Higgins, was screenprinted in 5 colours, that's more printing colours then songs! 
---
More from this collection