---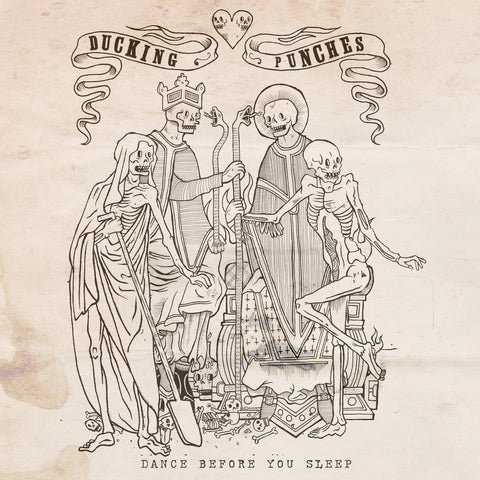 Ducking Punches - Dance Before You Sleep CD
Shield Recordings
---
Folk punk born out of the embers of old bands, It started as a necessity.
Losing a band and having that sinking feeling that you won't be playing music for a while just wasn't an option. Henceforth, Ducking Punches!
Now with a full band lineup featuring members of Manbearpig, Bad Ideas, Darkened Dials and Other Half.
01. It's been a bad few weeks
02. Cursed luck
03. I can't see it happening this year
04. Big brown pills from Lynn
05. Potions and powders
06. Feels like home
07. The art of falling short
08. Why can't we hold it together.
09. Six years
---
More from this collection